Applications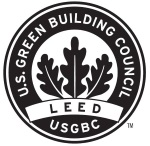 Provide reports to support LEED EAp2 (Energy and Atmosphere Prerequisite 2 – Minimum Energy Performance)
and EAc1 (Energy and Atmosphere Credit 1 – Optimize Energy Performance).
Assess buildings based on the ASHRAE 90.1 standard
IRS tax credit assessments
Key features
ASHRAE 90.1 Appendix G PRM simulations use the EnergyPlus simulation engine.
Automatic baseline building generation.
Guided semi-automatic baseline HVAC system generation through a simple wizard.
Automatic parallel simulation of the 4 rotated baseline buildings and averaging of the results, producing results quickly and easily.
On screen comparison of proposed and baseline building simulation results provide a quick overview of building performance.
Both proposed and baseline buildings can be included in the same model for ease of comparison, or for larger buildings, they can be included in separate files
All constructions, materials, glazing systems, activities, lighting and HVAC systems required for ASHRAE 90.1 2007 and 2010 are included and automatically set based on the climate zone within the DesignBuilder modeller.
Reporting tool generates the LEED Minimum Energy Performance Calculator spreadsheet for submission to USGBC.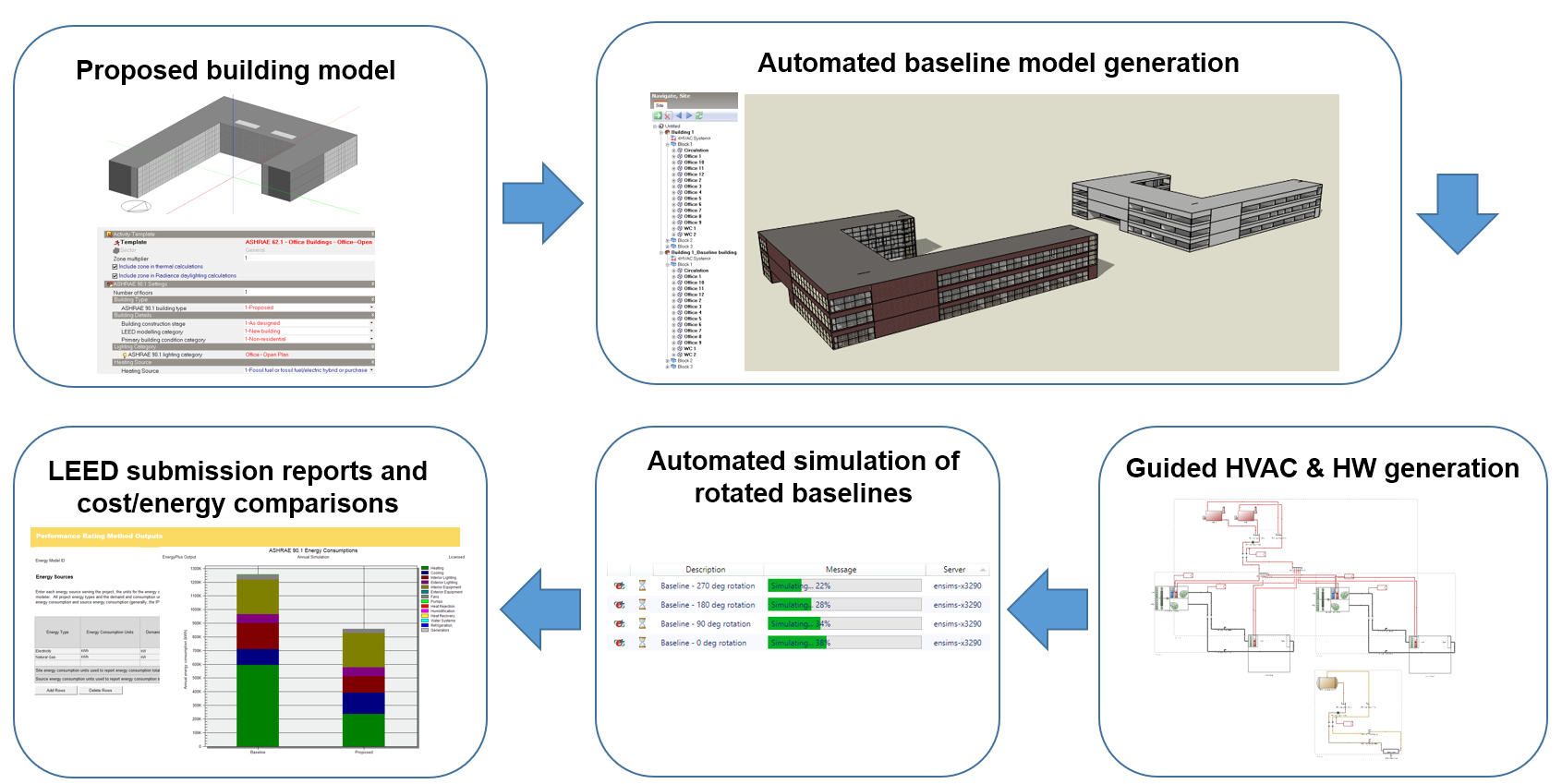 Packages
LEED is included in all the packages for engineers.
Dependencies
The LEED module also requires the Simulation, HVAC modules. If using complex tariffs the Cost module is also required.